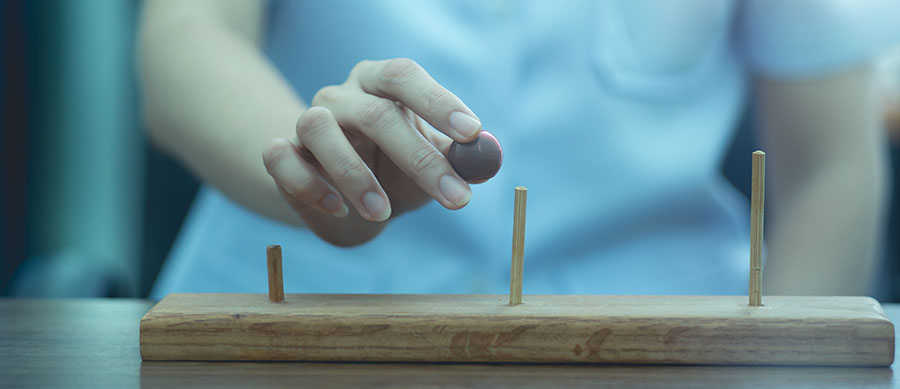 Neuropsychological Rehabilitation
If you have had a brain injury, neuropsychological rehabilitation will be an important part of your recovery.
Neuropsychological rehabilitation is a type of treatment employed by psychologists to assist patients who have sustained cognitive, emotional, and behavioural impairments as the result of an acquired brain injury.The causes of acquired brain injury include alcohol, disease, lack of oxygen, physical injury, stroke.
Brain injuries may cause irritability, anger, temper outbursts, emotional lability, and impulsivity. Yvonne will help the patient and often the family to cope with these emotional and behavioural consequences.
Neuropsychological evaluation
This evaluation is an assessment of how your brain functions. Yvonne will begin with an interview and questions that will help outline your performance of daily tasks, and identify memory issues and mental health concerns. The interview will also cover information on your medical history, symptoms, and medications you take.
The evaluation includes different types of standardised tests to measure many areas of brain function, including:
Orientation
Language functions
Attention and concentration
Perception
Memory
Executive functions
Motor performance
Emotional functioning
Personality
What to expect at Neuropsychology rehabilitation
Once you have been diagnosed, we will commence treatment. Yvonne's treatment approach is comprehensive, focusing on the whole individual, not only their specific condition. Treatment addresses each individual's unique clinical picture by pinpointing their specific cognitive, physical, and behavioural challenges.
Treatment options may include:
Cognitive exercises
These exercises focus on using an individual's unique strengths to counteract any specific deficits. Cognitive exercises are a practical approach tailored to the individual's particular everyday needs.
Psychotherapy
Psychotherapy is an integral part of the treatment and focuses largely on helping the patient adjust to living with disability and injury. The process deals with some of the associated psychosocial issues, and provides the support needed to improve emotional and psychological well-being.
Neurorehabilitation aims to combat emotional and behavioural changes after a brain injury. If you would like to gain back your independence and improve your quality of life contact Yvonne Vermaak.