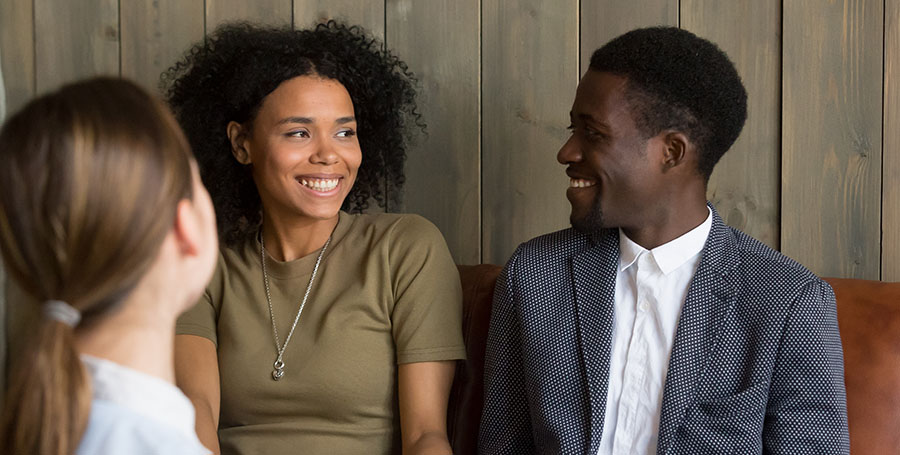 Couples Therapy
The quality of our relationships can have a significant impact on our happiness, longevity and even physical health. Feeling misunderstood, disrespected or unheard by your partner can lower your confidence and self-esteem.
Couples therapy is an effective way for couples to reduce or resolve conflict in their relationship. Couples therapy is designed to help you cope emotionally in your relationship and help the couple come to a mutual understanding. It is also an excellent way to learn new communication skills which will help you interact with each other in confident, healthy, and adaptive ways.
What to expect during couples therapy
During therapy, Yvonne provides a safe, supportive, and non-judgmental environment where she will work with you to explore your difficulties and work towards improving your mental well-being and happiness. The journey of therapy can, at times, be uncomfortable and painful as you become more aware of your unconscious world. However, with this awareness comes insight and growth and insight that can provide you with a sense of empowerment, fulfilment, and renewed energy.
What kind of issues can be addressed?
Differences in expectations
Jealousy issues
Mental health concerns
Conflict and anger problems
Infidelity
Financial problems
Parenting roles
Loss of employment
The benefits of couples therapy
Couples therapy can help couples:
Negotiate and reestablish commitment
Improve their communication style
Build self-esteem
Reduce or resolve conflict
Become happier and more understanding of each other
Should you wish to repair your relationship with couples therapy, contact Yvonne Vermaak to book a session.